Why PR and Digital Marketing Teams Should Be Integrated
Earned media still matters. But it should be complemented and amplified by digital marketing. Here's why and how.
In the early 2000s, I changed career paths, moving from public relations to digital marketing. And at the time, it seemed like a radical departure because the two areas barely overlapped.
But now, 20 years later, the lines between PR and digital have become blurred—and I find myself running digital strategy at a public relations firm. Yet many agencies and businesses still treat PR and digital as distinct and separate departments.
In this blog post, I will explain:
The impact of the internet on PR and traditional media
Why PR matters now more than ever
The next steps PR professionals should take
The benefits of an integrated communications strategy
The Impact of the Internet on PR and Traditional Media
In the last 20 years, the digital migration of Americans has intertwined traditional earned media and the online world: more people sought out news and information online, social media use grew, and circulation of local newspapers dropped, along with ad revenue.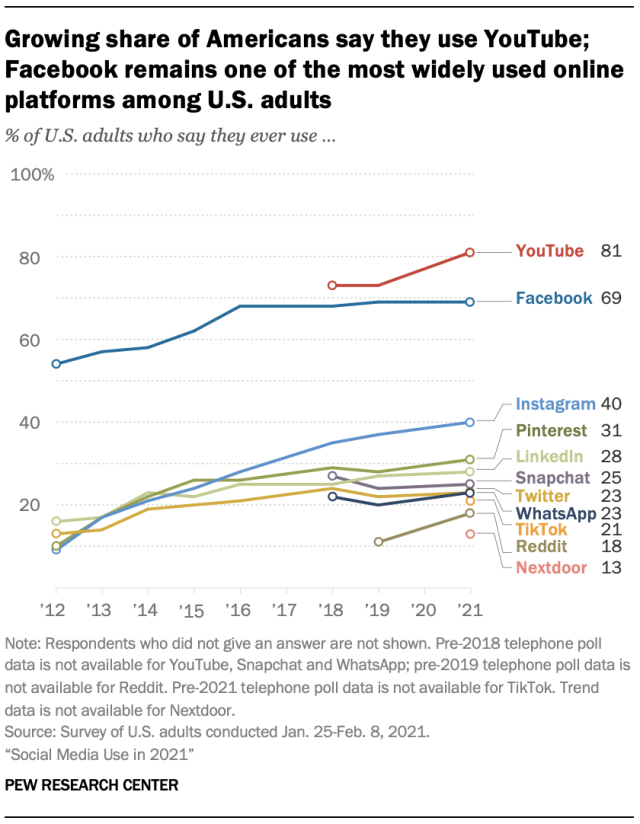 PR Matters Now More Than Ever
According to the Pew Research Center, today the proportion of Americans who consume news from digital platforms exceeds the amount who rely on TV, radio, or print. Yet people are still wary of the role social media plays in news consumption and delivery.
In another study from Pew, Americans were asked to rate their trust in national and local news organizations as well as social media. The results? Americans still trust local and national news more than social media. 
75% say they have at least some trust in the information that comes from local news
58% say they have at least some trust in the information that comes from national news organizations.
27% say they have at least some trust in the information that comes from social networking sites
Based on these results, PR and the ability to secure earned media—especially in local media—have more value than ever before. It can be hard to separate fact from fiction when there is so much online noise through some random blog posts, or news stories distributed via social media. But because reputable news outlets still have editorial guidelines and act as gatekeepers, news stories still carry weight among most Americans.
Even the digital titans of Silicon Valley know the value of good coverage in the news. Google and Facebook both fought an Australian law that now compels them to pay news organizations whose headlines appear on their pages. 
Next Steps to Take as PR Professionals
So, what does an integrated media strategy look like in the real world? Here are the first steps PR professionals should take online:
Research Website Traffic Sources: PR/Earned media can be leveraged to drive brand awareness among key audiences.

Find out which online journals lead to site traffic and reach out to them to cover you more.
Alternatively, figure out which journals you think should lead to valuable site traffic and develop connections with journalists at those outlets.

Follow and Engage with Journalists

According to the Pew Research Center, about one out of every four verified accounts on Twitter are journalists (but this may change by the time you read this). You can connect with these reporters and journalists to get to know their interests, proclivities, stories they've published, and who they follow on Twitter.

Contain Crises Online: Use social media as an early warning system for situations that could metastasize into a full-blown PR crisis.

Your social and PR teams need to work hand-in-glove to determine ahead of time how to handle potential crises.
For instance, when monitoring comments and customer/client interactions, instead of deleting or ignoring complaints, you need a strategy to contain current and potential problems when they first appear online.

Online Listening: Use online listening tools to keep up on trending topics on Facebook, Twitter, Instagram or TikTok.

If you can identify an online trend that applies to your business or a client, it's a great entry point into a potential pitch to key reporters.

Amplify, Measure & Report

Post your team's earned media successes on your website, blog, social channels, internal communications outlets, investors, sales teams, potential clients, current clients to amplify these stories.
Using tools like Meltwater can help you measure the online impact of your PR successes and quantify the reach and social echo of your earned media.
Benefits of an Integrated Communications Strategy
When PR and digital marketing collaborate, they are supporting the whole company rather than just their individual department. In fact, effective PR is just one element of an integrated communications strategy that can include:
Online advertising
Blog posts
Non-branded SEO
Social media
Email
Traditional marketing
Once your PR and digital teams are better positioned to collaborate, some of the many benefits can include:
Wider Reach for Positive Coverage: As noted above, boosted earned media success via online channels can extend the reach and duration of positive coverage.
Stronger Relationships with Reporters: Building stronger connections with journalists can help you achieve your PR goals.
Better SEO for Branded Search Terms: Because Search Engine Results Pages (SERPs) are so crowded, especially for non-branded keywords, earned media coverage can boost visibility for a company's brand name in search.
Summary
In sum, PR and positive earned media coverage still carry weight and validity with most Americans. But the days of disconnected PR and digital teams should be behind us. Integrating and aligning your PR and digital teams can be just what your company or agency needs to boost the value of the efforts of both teams.
If you would like to learn more about how Pierpont can help your business with PR and digital marketing, contact us today.
Contact Us